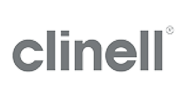 Touch-free Hand Disinfection Wall Mounted Dispenser
£87.00
An overlooked office necessity.
While our British scientists focused on producing an effective sanitiser, our German colleagues meticulously crafted an automated dispensing system, designed to efficiently dispense the perfect amount of hand sanitiser without a touch, ensuring that not a drop is wasted.
With a professional and simple design, this product is made to subtly blend in with an office environment as if it were part of the building itself.